Stress might make it hard to believe, but there really are options better than bankruptcy.
Get Rid of Your Debt & Get a Fresh Start

An Option Better Than Bankruptcy
Has the pressure of your debt problems gotten to you? It's easy to jump to the conclusion that you need to go bankrupt when you feel super stressed, your finances are in rough shape, and debts are piled high. While this might be true, how can you know for sure if you don't explore other options first? 
Declaring bankruptcy is a drastic step. There are options better than bankruptcy. One of them:
Eliminates credit card and payday loan debts
Fixes your credit faster than bankruptcy
Doesn't leave you with a court record
Won't impact your career now or in the future
All banks and credit unions allow it
It's completely private. Only you and your current creditors will know about it.
Learn More About Debt Management & Alternatives to Bankruptcy
When you've reached your limit with your debt problems and the solutions you usually depend on to get by have run out, give us a call. 1-877-389-0297 One of our non-profit credit counsellors will explain what you really need to know about getting out of debt.
If you're not ready to talk, ask us questions anonymously until you are.
What Will You Get From Us?
Talking to us is completely confidential and won't cost you a cent. We won't judge you or make you feel bad about your situation. We'll explain how you can deal with creditors who ask you to make promises you can't keep. After talking to us you will know what to do next. People always tell us how relieved they are to have found us – and how they wish they had found us sooner. Don't make the same mistake. We're real people providing real solutions, and we're ready to answer your questions.


Placing Your Interests First
Our highest goal is to always put you first and look out for your best interests in all we do. One of the ways we do this is through accountability and transparency. Our organization and its staff are held to the most rigorous standards of accountability in our industry.
Don't waste any more time wondering
We can answer your questions
We are here to answer your questions and help you find the best way to resolve your situation. Speaking with us is always free, confidential and without obligation. Call us at 1-877-389-0297, email us or chat with us online right now.
People We've Helped Interviewed on TV
From time to time, the news media interviews some of the people we've helped who are comfortable sharing their story publicly. Below are three who shared their experiences working with the Credit Counselling Society.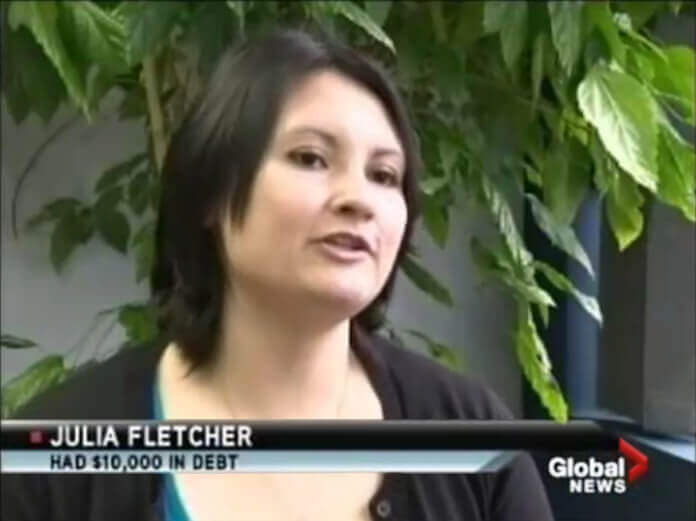 Global News interviews Julia Fletcher after she pays off $10,000 in debt interest free with help from the Credit Counselling Society.
Watch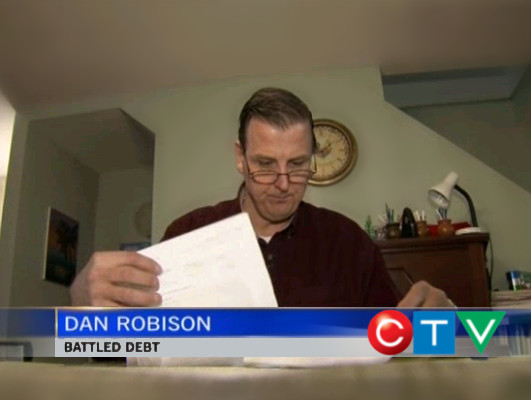 CTV News shows how Dan Robinson paid off $30,000 in debt with no interest with the help of the Credit Counselling Society.
See story
Global TV speaks with Charis who has nearly paid off $67,000 in debt on 13 credit cards with help from the Credit Counselling Society.
Watch