Coronavirus Financial Help & Resources
What you can do to get your finances through this crisis.
Financial & Debt Relief Resources for Canadians impacted by Coronavirus (COVID-19)
If your finances have been impacted by the coronavirus (COVID-19) crisis, we've gathered key information below that may help you. We update this information regularly to keep it as up-to-date as possible. For more details on any relief measure mentioned below, please click on the appropriate link to learn more. We're just providing a general overview of financial relief measures that are available.
Get A Financial Fresh Start
What You Can Do to Get Your Finances Through This Crisis
See if there's any financial help available to you in the sections below. If you're struggling to pay your bills, contact your creditors as soon as possible. Whenever possible, reach out to all your creditors before you miss any payments. This includes credit cards, car loans, mortgages, lines of credit, etc. While it can be an uncomfortable phone call to make, they will appreciate you contacting them directly and making them aware of your situation. They may also be able to offer revised payment options during this time.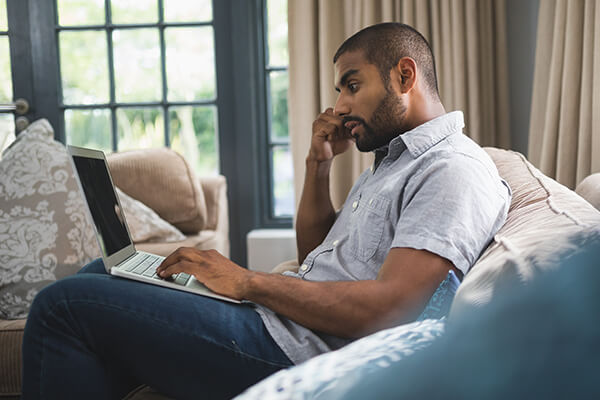 Build and stick to an emergency budget. If you're unable to collect a paycheque or if you're on EI, now is the time to pare down your expenses significantly. If you don't have a budget, consider putting one together as soon as possible.
We have a downloadable budget calculator and a printable budget template that you can use. The Government of Canada also has a good online budget planner.
Get help from an accredited credit counselling organization such as ours. Give us a call at 1-888-787-6297, or email us at info@nomoredebts.org. You can speak to a counsellor and find out how to improve your financial situation and build a budget that can help you get through this difficult situation.
Click on an icon below to jump to a specific COVID-19 financial help category.
COVID-19 Debt Relief & Financial Help 
Government Financial Assitance
The federal and provincial governments are all working to try and assist Canadians. Many helpful financial measures have been introduced and more may be announced in the weeks to come. Most of the federal government's new programs to help individuals can be found here, and below are some of the highlights.
Some of the relief measures include:
Enhancements have also been introduced to the Work Sharing Program to help workers and employers impacted by the downturn in business due to the virus.
For more details on where to call for more information or ask a question about financial support from the government, click here.
Financial Help from Specific Provinces and Territories
A lot of Canadian cities have announced that they are allowing the payment of property taxes and utilities to be deferred without penalty. The length of deferral varies by city, but they seem to range from 30 days up to 6 months. Check with your city or municipality to see what they can do if you could use this kind of help. Be aware, though, that deferring a payment means you will have to pay it later along with your normal payments.
To find out more about what kinds of support are available in your province, more details, contact phone numbers, and resources are available here. You can also find more information by clicking your province below.
Financial Help for Specific Groups
Additional COVID-19 support has been provided to specific groups of people who have been especially impacted financially. Click on the group or groups that are relevant to you for details about what's available and how to access it. 
Planning for Emergency Reduced Income Webinar

(Online Workshop)
Have you or your family been impacted financially by COVID-19? Are you worried that your income may be impacted in the near future? Worrying about our health along with our finances can be scary, stressful, and can create a lot of stress on us and our families. Join us for a practical webinar on how to plan for reduced income, deal with your bills as well as your creditors. You are not alone and we are here to help you!
You can watch the webinar video here, or you can register to attend a live version and ask any questions you may have.
Financial Help and Debt Relief from Communication & Utility Companies
Communications companies such as Bell, Rogers, Shaw, Videotron, and Cogeco have announced measures to help their customers through this crisis. Announcements include extra leniency and flexibility for customers facing financial challenges along with some waiving internet overage, long distance, or roaming fees. Check with your provider to see what they are offering and how they can help you.
Many utility companies are also announcing assistance plans or flexible repayment arrangements to help their customers who are experiencing financial difficulties. Check with your utility companies to see what kind of relief or assistance they are offering. If you live in BC and are eligible, BC Hydro is offering a 3 month credit. In Manitoba, Centra Gas, Manitoba Hydro, and Manitoba Public Insurance are not charging interest or penalties if someone is unable to pay at this time.
In BC, ICBC customers on a monthly Autoplan payment plan, who are facing financial challenges due to COVID-19, can defer their payment for up to 90 days with no penalty.
Manitoba Public Insurance will be issuing rebate cheques in the mail by the end of May or early June. Cheques could average $140 to $160. Claims are down substantially during this time of self-isolation. So the public insurer is refunding some of peoples' premiums.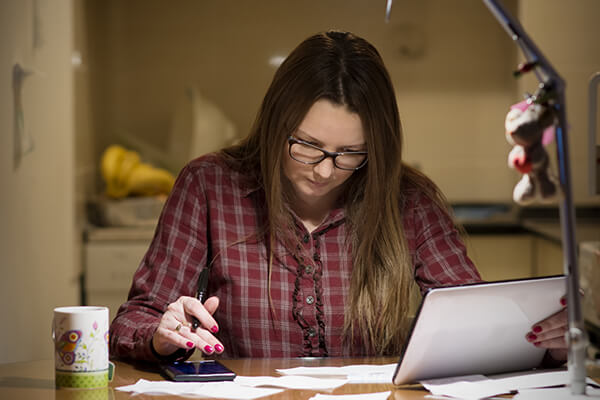 Additional Financial Resources 

How to Buy Groceries If Stores Don't Accept Cash & You Don't Have a Credit Card
If you don't have a credit card and are finding that stores won't accept cash right now, there are a couple of ways you can potentially work around this:
Some financial institutions will allow you to link your bank account to Google Pay, Apple Pay, or Samsung Pay. If you do this, you can tap and pay using your smartphone.
You can get a prepaid Visa or MasterCard and load it up with your cash.
COVID-19 Scams to Watch Out For
As we're all being continually bombarded with new information about the unfolding COVID-19 coronavirus crisis, fraudsters are taking advantage of the situation and are preying on people's fears, uncertainty, and misinformation.
If you are victim of any COVID-19 related scams, be sure to report it to the Canadian Anti-Fraud Centre. This information could prevent someone else from being a victim of fraud and helps identify new types of COVID-19 related scams.
The Government of Canada has published a list of scams and misleading information to watch out for. Check it out and let others know who might be considering one of these.
Here are the most common COVID-19 scams: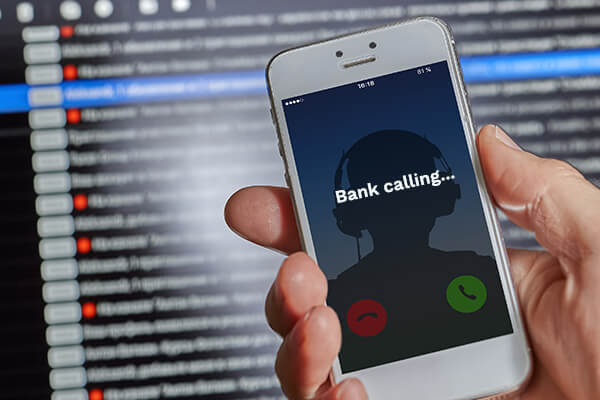 Phone Scams – Someone pretending to be from your bank, health care provider, the CRA, or doctor's office. Ask for verification from them before providing any information, and if you're still unsure, hang up and call back the number listed on their website to see if they were attempting to reach you.
Fake Charities – Someone pretending to be from the Red Cross or other reputable charity. Don't provide bank or credit card details over the phone or through email. Instead, if you want to donate to a charity, do so online and through a charity you trust.
Text Scams – A wide variety of fraudsters are pretending to represent legitimate companies via texts. Never click on links or reply to texts from unknown senders. Use a computer or your phone's browser to look for the correct site.
Pharmaceutical Scams – There is no such thing as a vaccine or self-administered testing kit for coronavirus or COVID-19 so do not be tempted by a fraudster promising to provide these items to you in person or online.
Phishing Emails – Professional fraudsters are getting better at making their emails look legitimate. Never click on a password reset link or account verification email unless you initiated it. If someone from a government department is trying to get a hold of you with an urgent email, verify the information on their website, and don't download any attachments.
Stay up to date on the latest fraud attempts.
You can reach the Canadian Anti-Fraud Centre (CAFC) at 1-888-495-8501 from 10:00AM to 4:45PM Eastern Time.
If you have any questions or are wondering what other debt relief options might be available to help you keep your finances afloat and get them back on track, feel free to give us a call or chat with us online. We're here to help you.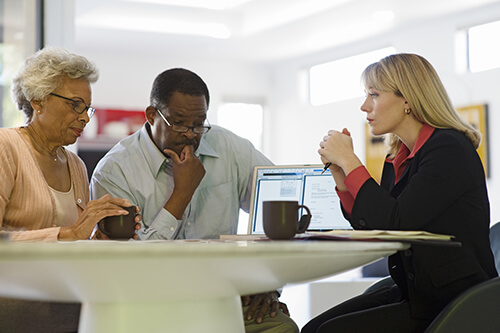 Getting Rid of Debt
We're happy to help you figure out your options. There are more than you might think.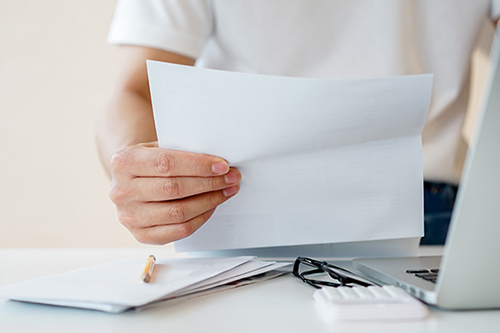 Filing Taxes Late
Do you know what's at stake if you file your income taxes late? More than you might think.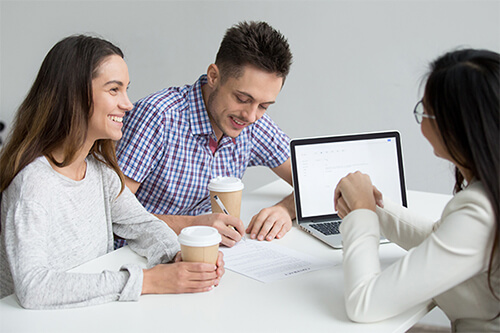 Credit Counselling
Are you curious about what credit counselling is or how it works? Here's what you need to know.
Was this page helpful?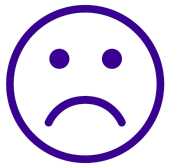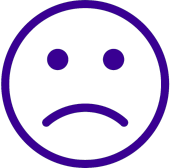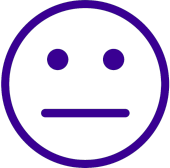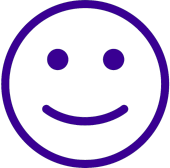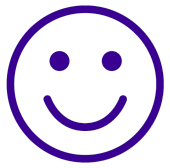 Thanks for letting us know.