Ways to get out of debt you might not have known about.
Little Known Canadian Debt Solutions & Advice

Credit Card Debt Solutions
Did you know that one of Canada's best kept secrets is that there is award-winning advice for dealing with credit card debt available at our fingertips? With personal debt loads and interest rates at record highs and more people than ever are needing solutions to their debt problems, it's time to let the cat out of the bag. Since 1996, thousands of Canadians have trusted the Credit Counselling Society to help them learn how to manage their money better and find alternatives to bankruptcy to deal with their debt.
Getting personal debt help is easy because it's free to call and ask questions. Meeting with a qualified Credit Counsellor is free and confidential. The advice and educational resources you receive are all at no obligation. At a time when you might feel that you're just another number to your creditors, one of our clients says it best: "CCS gets it. You end up feeling a whole lot better when you have people who are on your side, looking to find the best option for you." – Janet M.
Personal Debt Advice

For Credit Cards & All Other Forms of Consumer Debt
Meeting with a qualified credit counsellor at the Credit Counselling Society means that you've got someone in your corner helping you deal with your money worries. The counsellor's goal is to provide you with information and guidance so that you can make the decision that's best for you.
Your appointment is either in person or over the phone, whatever is easier for you. During the appointment, the counsellor will assess your financial situation and gain an understanding of what you want to achieve. Based on your goals and what you are able to do, the counsellor will give you information about debt solutions and options, like advising you on what affects your credit report and the best debt settlement companies for you. They will answer any questions you have and provide you with a written overview of what you discussed during your appointment. That way you don't feel pressured to make a decision right away.
Debt Solutions and Options
When someone is having trouble paying their debts, the best thing for them to do is to get reliable information and advice about options to deal with their debt. There is no one solution that works best for everyone, so a Counsellor at the Credit Counselling Society will discuss several debt relief options with each client. Here are some of the options a Counsellor will discuss with their clients in order to help them pay down their debts and even become debt free.
Debt Consolidation

Consolidating Credit Card Debt
There are different types of debt consolidation. Some require you to borrow more money and use that money to pay off your debts. Other consolidations restructure your debts into a debt management program and rather than borrow more money, you use your existing income to pay your debts off.
Debt consolidation requires the cooperation of your creditors, either to give you a loan or to reduce or waive your interest on a debt management program. Our credit counsellors are happy to explain the differences to you and provide you with advice about which option might be right for you.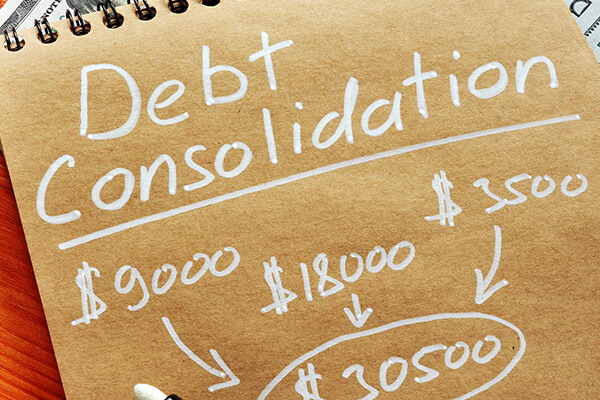 Debt Settlement Solutions
When it's not possible for you to pay off all of what you owe, offering your creditors a settlement might be a good option for you. To offer your creditors a settlement, you must have a lump sum of money available ahead of time to offer them. Your family may be willing to help you or you might be able to sell assets, you might have a tax refund, inheritance or money from an insurance settlement. It is very unwise to offer your creditors a settlement before you have the money available or if your creditors are unlikely to accept your offer based on your circumstances.
The credit counselling Society has qualified debt settlement experts who would be happy to explain settlement offers to you in more detail so that you can decide if it's a good debt solution for you.
Legal Insolvency Solutions
Many people have heard the word "bankruptcy," but they're unclear about what it actually means to go bankrupt. Bankruptcy is one of the legal debt solutions available in Canada through the Bankruptcy and Insolvency Act. The other option is to file a consumer proposal.
Both bankruptcy and consumer proposals help people who are in debt, but they are extreme solutions for dealing with debt. Most people would prefer to consider alternatives to bankruptcy first, and we whole-heartedly agree. If some of the other less drastic debt solutions don't work for someone or if their circumstances have gotten to a point where they need to declare bankruptcy or file a consumer proposal, then our Credit Counsellors will refer you to a reputable Bankruptcy Trustee in your area. If we can't help you, we want you to receive expert debt help and advice from someone we can trust.
As another one of our clients stated, "My experience with your organization has been exceptional! Thank you so much for your support and your excellent staff."
How to Get Advice about Your Debts
If you've been putting off getting advice about how you can solve your debt problems, don't wait any longer. The longer you delay, the worse it can be and the less options you'll have available to you.
We can help answer questions like:
What is the best debt settlement company for me? What is unsecured debt? How do I create a debt management plan?
Giving us a call and asking some questions, doesn't cost you anything. Chat with us online or call toll free. We are a non-profit credit counselling agency and are happy to help you find the debt solution that will work best for you!
Find out how to get debt relief.
Get the help you need. Find the right option that will work for your specific set of circumstances - whether that means setting up an amortization schedule, negotiating an interest rate, discussing terms like principal balance and amortization, or just talking through different fees, we're here to help. Instead of endlessly looking through debt consolidation company reviews, let one of our experienced counsellors help you. If we can't fully help you, we'll refer you to an organization we trust that can or help you put together an action plan so you can get started on your next steps. Feel free to give us a call or chat with us online. We're here to help.
Get the clarity you need.
Speak with a non-profit credit counsellor.
If you're overwhelmed by your current financial circumstances or have difficulty maintaining a monthly budget, we can help you by providing personalized tips for paying off credit card debt. We'll review your financial situation with you and explore all the different ways you can get rid of your debt. There are even debt relief and debt repayment programs that might help. 
Get Some Help – It's Free
Get a free appointment to explore your options and get back on track.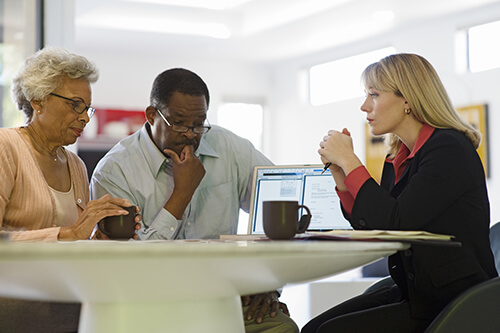 Getting Rid of Debt
We're happy to help you figure out your options. There are more than you might think.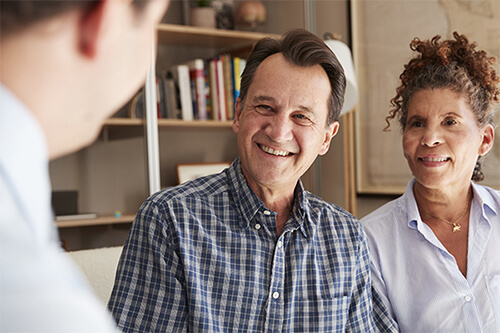 Debt Management Program
You're not alone if you're wondering if a DMP is right for you. Here's what it is and how it works.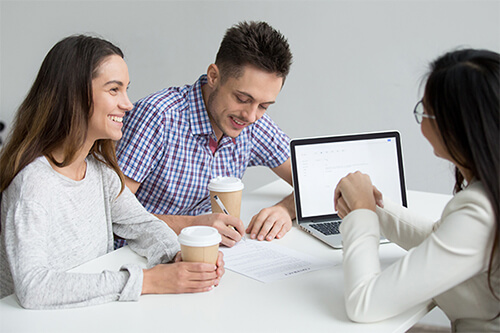 Credit Counselling
Are you curious about what credit counselling is or how it works? Here's what you need to know.