Help & alternatives to expensive home refinancing loans in Canada.
Understanding Second Mortgages in Canada
Are you trying to get or take out a second mortgage or refinance with a home equity loan in Canada? If you're trying to consolidate credit card debt at a lower interest rate, are struggling to afford your mortgage payments, or are thinking of applying for a bad credit 2nd mortgage, you need to carefully explore all your options and find out what's going to help you the most in the long run. If you feel you really need to do something today, you're probably not very interested in talking about the "long run." But what if you could solve your problems today and position yourself to accomplish your long term goals at the same time? We're a non-profit service, and we're here to help you figure out your best options. Your options can range from a conventional 2nd mortgage, to creative ideas, to re-structuring your budget – even to a debt relief program.
If you approach your situation from a fresh perspective, with an open mind, with an objective, highly trained professional, new possibilities can emerge that you may not have considered. At the very least, you'll know that you've left no stone unturned, and you'll receive some great, independent advice that will either confirm the direction you think you need to go or give you some additional things to think about or work on.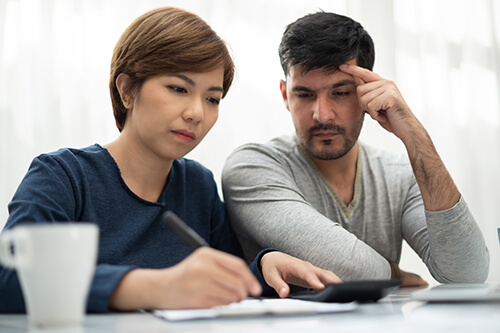 Avoid This Trap

It Even Happens With Canadian Second Mortgages & Home Equity Loans
A common trap we tend to fall into in our society is thinking that consolidating our debt is a "solution" that's going to solve the problem. While this thinking seems to make sense on the surface – replacing a higher interest rate loan with a lower interest rate loan and combining many payments into one payment – it actually doesn't work for the majority of people. The reason is that for most people, consistently spending more than they earn created the problem, and if they don't create a spending plan to bring their spending into line, they will re-accumulate the debt at the same time they are paying down their consolidation loan. This even happens to home owners in Canada when they refinance using equity in their home by getting a second mortgage loan.
How We Can Help
Helping people put together a spending plan or fine tune the one they have is something we are experts at. Within around 20 minutes, we can help you create a realistic spending plan (budget) to make sure your spending is in line with your income and you're positioning yourself to achieve your financial goals. Our Credit Counsellors are also a vast resource of strategies and ideas to help tackle whatever financial challenges you may be facing. They won't hesitate to refer you to a financial institution for a second mortgage if that looks like your best option, but they'll also point out any other alternatives that may be available to you. The bottom line is that within 5 years from now, you want to have any expensive debt paid off so that you're left focusing on paying down your first mortgage at a reasonable current, interest rate.
Avoid putting your home at unnecessary risk.
Refinancing with expensive debt.
Don't put your home in Canada or your equity in it at unnecessary risk by taking out or refinancing a second mortgage loan at high interest rates. Give us a call and make an appointment to speak with one of our highly trained, professional Credit Counsellors. Appointments with them are free, non-judgmental, and completely confidential. We're simply here to help you. Give us a call today at 1-888-527-8999.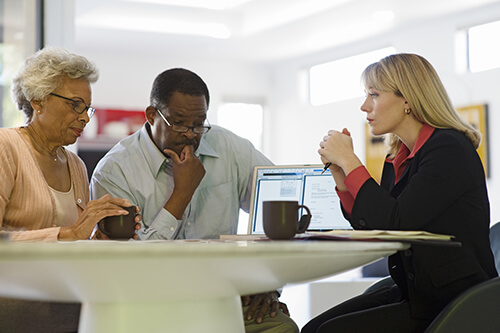 Getting Rid of Debt
We're happy to help you figure out your options. There are more than you might think.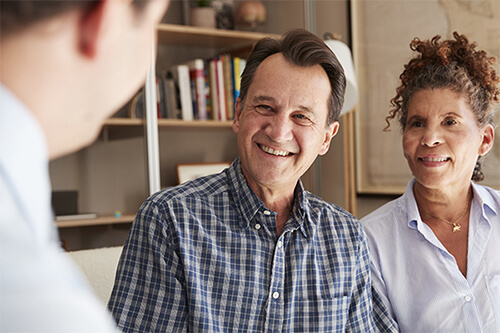 Debt Management Program
You're not alone if you're wondering if a DMP is right for you. Here's what it is and how it works.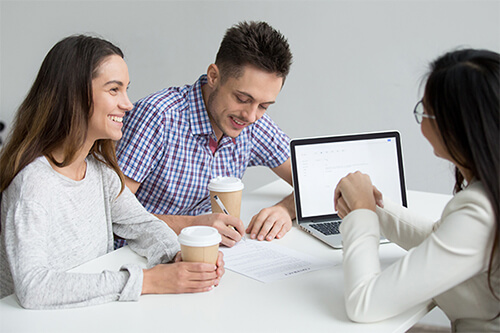 Credit Counselling
Are you curious about what credit counselling is or how it works? Here's what you need to know.