How to Have an Affordable & Budget Conscious Summer
Q: Between our vacation, friends visiting from out of town and a family wedding, I already know this summer will be expensive for us. In the past we've put the extras on plastic and then spent the rest of the year trying to pay our credit cards off. We recently consolidated our debt and do not want to go back to our old ways. Can you offer any suggestions?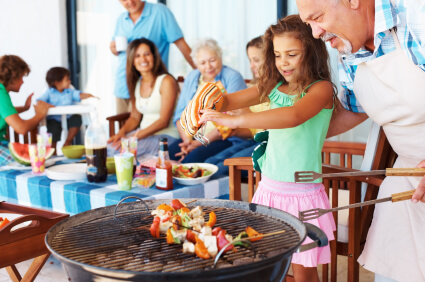 A: The summer months can be more expensive than many people realize. Ice cream and a bottle of water while at the beach; extra parking costs; stopping in at a friend's for a BBQ; drinks on the patio after work; sight-seeing with out of town visitors; some additional late tee times because the weather is good — it all adds up and leaves many of us wondering where our money went.
Add in vacations, activities for kids or extra out-of-school care, and fun in the sun just became more than we can really afford.
Focus on What You Can Afford
To make the summer months more manageable, develop an overall spending plan for the summer. Decide what your big events will cost and then plan how much money you need for other fun. Some things to consider as you create your plan:
It's a lot easier to set a budget and stick to it if everyone is onside, so involve your family and friends when developing a summertime plan.
When you're out and about, leave your credit cards at home. People will often spend more when they're relaxed and in a good mood. Help yourself stick to your plan by only bringing a set amount of cash along.
Look for Ways to Have Fun Without Going Over Budget
Be flexible. Watch for online or last minute specials, try something new or ask the kids what they want to do. You might be surprised by what they come up with.
Research your options and balance more expensive activities with less expensive ones. For example, a trip to the waterslides and then a day at the beach. And always pack water bottles, snacks and any supplies you may need before heading out for the day.
Once you've got your plans in place, jot them onto the calendar, along with the financial goals, for all to see.
The Bottom Line
When it comes right down to it, you really don't have to spend a lot of money to enjoy time with family and friends!
Related article