There's so Much to Lose if You Don't File Your Taxes
How Filing Your Taxes On Time Can Benefit Your Budget
By Julie Jaggernath
A few years ago my husband became quite ill right at tax time. Juggling his needs, taking care of our kids and still keeping up with work didn't leave time to get our taxes filed on time. We had never filed late, but that year it couldn't be helped.
I had someone do enough of our returns to know that we wouldn't owe any money, but then she put them aside until later in the year when I gave her the rest of our paperwork. If this had happened to us this year, or if you're trying to decide if it's worth filing your income taxes on time, let me assure you that it was a real eye-opener for us to see what you can lose if you don't file, or what benefits get delayed when you file late.
Here's what could be at stake if you file late or not at all:
Federal Benefits Tied to Personal Income Tax Returns
Your family's reported income determines which other benefits you may be eligible for, both at the federal as well as at the provincial level. When the federal Liberal government was elected, they made changes that affect families with children. According to their website, a family of 4 with a household income of $90,000, 1 child under 6 years old and another child between 6 and 17, could receive a tax-free benefit of $490/month. That's cash to your bank account.
A family of 4 with a household income of $45,000 with 2 children under 6 years old would receive a tax-free benefit of $904 a month. That's a lot of cash for your bank account. They illustrate a number of other examples as well; however, no one is eligible to receive any of these benefits (starting in July every year) if you don't file your income tax return by the deadline. You can try the Child and Family Benefits Calculator to see what benefit you may be entitled to.
Eligibility for the GST/HST Credit is Automatically Determined When You File
There are other federal benefits you may miss out on if you don't file your tax return or if you file it late. The GST/HST credit helps modest income people and families offset some of the tax they pay throughout the year. By filing your tax return, CRA (Canada Revenue Agency) automatically determines how much of a rebate you're eligible for.
Check to see what other benefits you may be eligible for on the CRA website under individuals and families.
Provincial Benefits and Needs-Based Programs Tied to Reported Income
At the provincial level, in BC for instance, MSP premium assistance as well as the Fair PharmaCare deductible is determined by your reported income. The deductible for Fair PharmaCare is the amount you must pay before your eligible prescriptions are covered for the balance of the year. The Fair PharmaCare program in particular restricts retroactive reimbursements, so it's important to keep your enrolment current to receive the benefits.
Subsidised Daycare, Sports and Activities + Student Loan Applications
If your children attend subsidised daycare or participate in activities eligible for subsidies or grants, eligibility is determined by reported household income because these are needs-based programs. Student loans are another needs-based program and parents' reported income is often needed on applications for students attending university or college right after high school.
Assisted Living, Nursing Homes, Disability Credits – Reported Income & Consent Vital
For assisted living or nursing home accommodations for seniors or those with a disability, payment is based on affordability which is again determined by the previous year's reported income.
Provincial programs that are not administered by the federal government require you to consent to CRA sharing your reported income information with the provincial program. It's not done automatically and it is usually valid until you revoke your consent or when you miss reporting your income via your tax return.
Provincial & Territorial Programs CRA Administers
There are a number of provincial and territorial programs administered by the CRA. These change as often as every year, but again, your eligibility is determined by filing your taxes on time.
Most People Get a Refund
One of the biggest reasons people choose not to file their taxes is that they're afraid they owe the government money and can't afford another bill. If this is one of your concerns, there's actually a good chance you'll get a refund. More than half of people do, so the odds are in your favour.
Beyond the fact that most people get a refund, if you do actually owe money, then it's even more in your best interest to file as soon as possible. The government will know that you owe money whether you file or not, and if you're late in paying, then interest and penalties will build up and make that eventual bill even worse.
12 Excuses People Make for Not Filing Their Taxes – Does Yours Stack Up?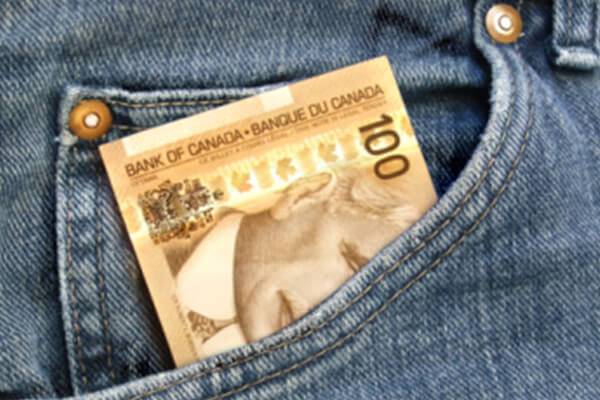 Penalties for Filing Late
Everyone must file a tax return, but sometimes you don't know what you owe until you file. If you filed your tax return late this year and owe the government money, and you've also filed late in at least one of the previous three years, your late filing penalty fee and interest charges could double.
COVID-19 Tax Considerations
If you received Canada Emergency Response Benefit (CERB) payments in 2020, you will need to pay tax on it by 2021 to avoid penalties. If you received CERB payments in error and need to pay them back, but didn't do this back before 2021, then you will still need to pay taxes on the payments you received in error (you will get this tax back in next year's return).
If you worked from home in 2020, then you will be able to claim a $2/day deduction for home office expenses this year. You will not need to file  T2200, T2200S, or T777S to claim this deducation. See the government website for more details.
Keep in mind that if you earned less in 2020 despite receiving the CERB, then you may now be eligible for more income-tested benefits like child tax credits or the Old Age Security (OAS) credit. Given the unusual year, do not assume that this tax filing season will be exactly the same as last year's, even if your employment wasn't affected.
What It Could Cost You If You File Your Income Taxes Late
When there is a difficult family situation, like an illness, you can only do what you can. However, when it comes to filing your income tax return, a fundamental pillar of the system is that there's a lot in it for you if you file on time, including benefits you may need to avail yourself of during the difficult time. Ask a family member to help you, hire a tax professional or take advantage of CRA approved software to file online. Also be prepared that if your situation is like ours was – where my husband became ill after the year we were filing for (he became ill in April and we were doing taxes for the previous calendar year), you might be able to apply for special consideration based on your current circumstances with various benefits. But all of those applications come after your taxes are filed up to date.