Beaupré Debt Consolidation Help
Discover all your options to get back on track.
Debt Consolidation in Beaupré, Quebec

Objective Non-Profit Options & Advice Beyond What Most Consolidation Companies Offer
Have you been declined for a debt consolidation loan in Beaupré by your bank or any consolidation companies you've spoken to? Are you struggling to keep up with your bills? Don't let stress and worry get to you. We can help.
We'll Help You Find the Right Option – Solutions for Problems with Debt Consolidation Loans, Credit Cards or Bad Credit
You can have one of our experienced, professionally certified counsellors walk you through all your options and help you find the solution that will work best for you—regardless of whether bruised credit, bad credit, maxed out credit cards or other issues have prevented you from getting a debt consolidation loan. As a non-profit organization, all of our debt consolidation advice is objective and completely tailored to your financial situation and priorities.
We're Able to Help You Save Money, Get Back on Track and Get Out of Debt
Our counsellors can help you get started right away with a plan to:
Explore all your debt consolidation options to deal with your debt and regain financial stability
Repay your debt with one affordable monthly payment
Effectively manage all of your bills and living expenses
Save thousands in interest
Looking to get back on track?
Call now to get a free, confidential, and non-judgemental appointment with a credit counsellor.
People We Helped Interviewed by the News Media
From time to time, the news media interviews some of those we helped who are comfortable sharing their story publicly. Below are three of these experiences with the Credit Counselling Society.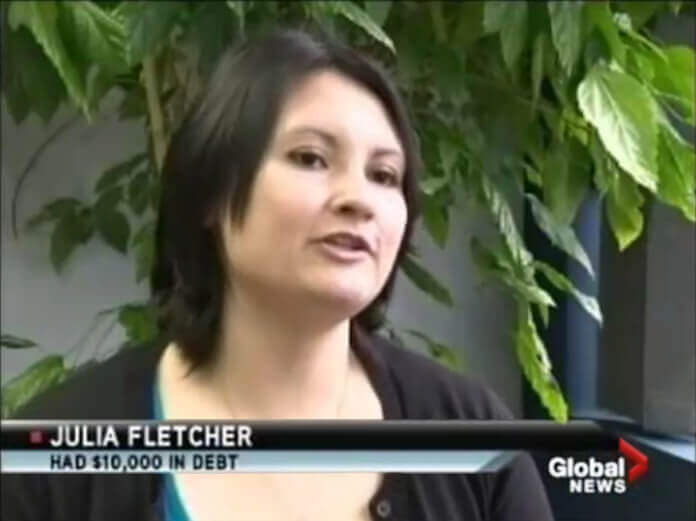 Julia Fletcher is interviewed by Global TV after consolidating and paying off her debt with no interest with help from the Credit Counselling Society.
Watch News Clip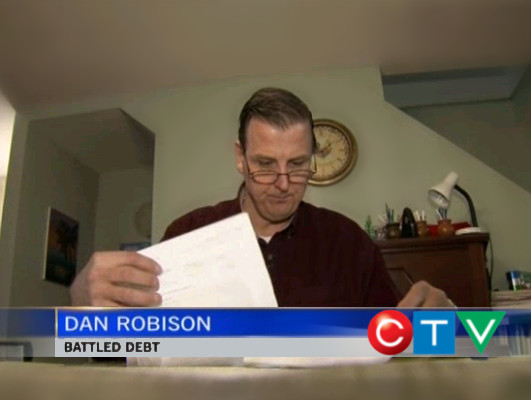 CTV News interviews Dan Robinson after he consolidated and paid off $30,000 in debt with no interest by receiving help from the Credit Counselling Society.
Watch the News Story
Global TV interviews Charis who consolidated with us and has nearly paid off $67,000 in debt on 13 credit cards.
See the Segment


It's Okay to Ask for Help with Debt
"Life just happened. My debt got to the point where I started to feel like I was drowning. I didn't feel like I could fix it on my own, and I wanted to start living my life as an adult without debt. I decided to reach out for help. Feeling relieved, I knew that everything was going to be okay – a lot of work – but okay. I had a plan to pay back my debt and continue doing the things I love to do like yoga and travelling."
– Yasmine
Making Sure Your Interests Are First
In everything we do, our goal is to always put the interests of consumers first and do what is best for them. Two important ways we pursue this is through transparency and accountability. We are held accountable to the highest and most demanding standards in our industry.