Find out what your options are to get back on track.
Debt Repayment & Bankruptcy Solutions

Credit Counselling for Canadians
If you're wondering whether or not we'll be able to help you or if we're the right people to turn to for help, check out the stories and reviews of our services below. They'll give you a much better sense of what we do and what we're all about. We offer debt repayment and bankruptcy solutions for Canadians struggling with debt.

We Can Help
Is the stress of being in debt getting to you? You might only be a few months behind on your bills, or you might be so far behind that you don't even open your bills anymore. Whatever your situation, we have experienced, caring counsellors ready to give you guidance and solutions that will work for you. Our appointments are free and confidential, because nothing should get in the way of getting help with your debts.
Depending on your situation, there are several options our Counsellors will discuss with you.
Debt Management Program

Consolidate Your Debt Payments & Make a Budget
There are many different types of debt consolidation. A debt repayment program through the Credit Counselling Society means that we help you get on track with your money so that you only need to make one payment each month.
The amount of the payment is based on what you can afford and you do not borrow more money to pay off what you already owe.
Your counsellor will work with you to figure out what you can afford for a payment each month, while still maintaining a reasonable lifestyle. While you are repaying your debts through our program, your creditors will substantially lower or eliminate interest charges. All of your credit card payments will be consolidated into one affordable monthly payment. In the end, this allows you to repay all of your debts, get back on track and save thousands of dollars in interest.
Debt Settlement Programs
A debt settlement means that you pay back part of what you owe. If this option is right for you, one of our Debt Settlement Specialists will negotiate with your creditors to accept a one-time lump sum payment. Our debt settlement programs are highly successful because creditors recognize the Credit Counselling Society as a trusted, reputable non-profit organization. Speak with one of our Counsellors to find out if offering your creditors a settlement is the right option for you.
Bankruptcy Trustee Referral Program
Bankruptcy is a legal process for dealing with your debts. While no one really wants to go bankrupt, sometimes your situation gets to a point where you need to at least consider if bankruptcy is a good option for you or not. There are long term implications to declaring bankruptcy and it's not the right option for everyone.
After looking at your financial situation, if bankruptcy is one of your options, your Counsellor will explain the process, your responsibilities and the consequences of declaring bankruptcy. That way you have the information you need to make an informed decision.
Our Clients Interviewed on Global TV and CTV News
From time to time, the news media interviews some of our clients who are comfortable sharing their stories publicly. Below are two of our clients who were interviewed about their experience with the Credit Counselling Society.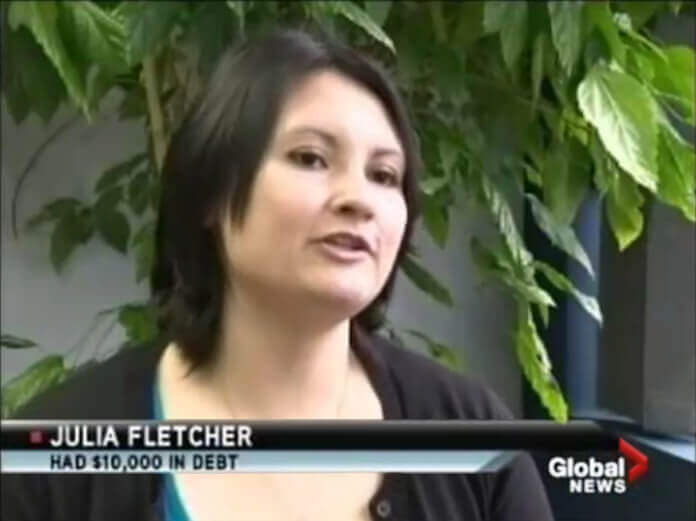 Global News interviews Julia Fletcher after she pays off $10,000 in debt interest free with help from the Credit Counselling Society.
Watch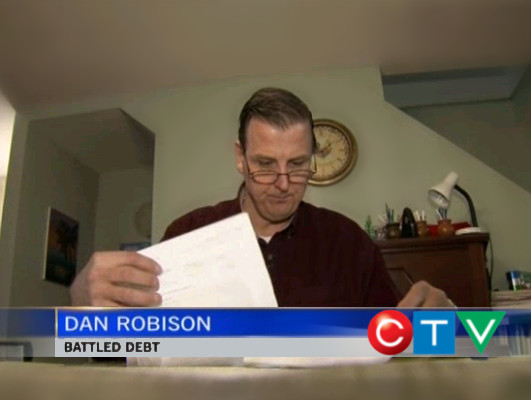 CTV News shows how Dan Robinson paid off $30,000 in debt with no interest with the help of the Credit Counselling Society.
See story
Global TV speaks with Charis who has nearly paid off $67,000 in debt on 13 credit cards with help from the Credit Counselling Society.
Watch
Our Credit Counsellors are experienced, professionally trained, and really care about helping our clients find the right solutions to their debt problems.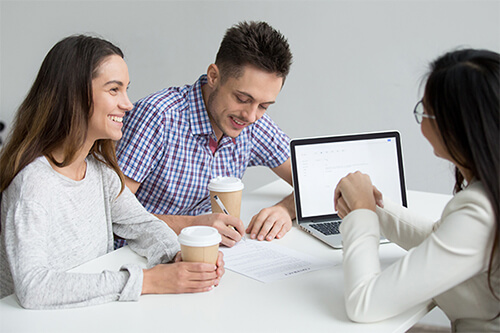 Credit Counselling
Are you curious about what credit counselling is or how it works? Here's what you need to know.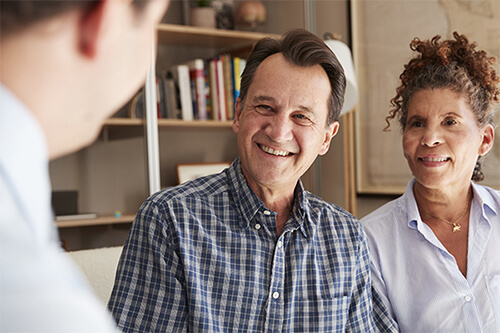 Debt Management Program
You're not alone if you're wondering if a DMP is right for you. Here's what it is and how it works.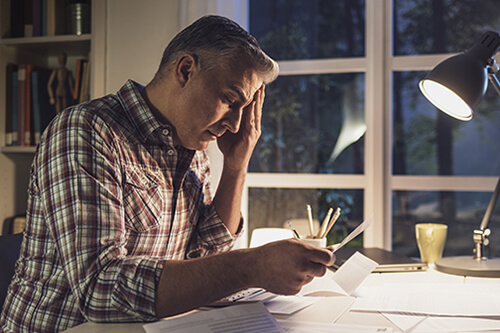 Bankruptcy
If you've got debt problems you may think you need to go bankrupt. This might not be true.