See you how quickly you can get out of debt with a loan amortization schedule.
Online Personal Loan Repayment Calculator & Loan Amortization Calculator
If you were to consolidate all of your debts into one loan, what would the monthly payments be? If you can only afford a certain payment each month, how big would your loan be? Give this calculator a try and see how quickly you may be able to get out of debt.
With our Canadian online personal loan calculator, you can see what different loan amounts will cost you, determine how big of a loan you can get based on the monthly loan payment you can afford, and figure out what effect different payment frequencies (monthly, bi-weekly, or weekly) and interest rates will have on the loan, and finally get the calculator to calculate an amortization table for the loan so you can see the details of all future payments. This will also help you prioritize an amortization schedule.
How to Use This Canadian Personal Loan Payment Amortization Calculator
Enter your desired payment and number of payments, select a payment frequency of Weekly, Bi-weekly or Monthly Payments, and the calculator will show your payment for your amortized loan. You can also enter in the payment and it'll calculate your loan amortization amount. See your principal balances by payment, total of all payments made, and total interest paid. Press the "View Report" button to see a payment schedule.
Once you enter some numbers into this online calculator, it will show you your loan balance on a chart as a declining dark blue graph (the balance is of course declining as you slowly pay it off). Below that, if you click the plus sign in the bottom right hand corner of the graph window, you'll see a bar graph that shows the amount of each of your payments that goes to pay off your loan (the dark blue lines labeled "principal") and the amount of each payment that goes to paying the interest on the loan (the light blue lines).
Once you've entered all your loan details, click on "View Report" (at the very top of the calculator window) and you can see the amount of interest that you will pay over the life of the loan. It will also generate a payment schedule or amortization table for the loan so you can see how much of each payment goes toward repayment of the the loan's principal and how much goes to paying interest. The payment / amortization table also shows you what your loan balance will be after each payment. You can print the amortization schedule to keep track of your payments as you work at paying down your debt.
Definitions of Calculator's Financial Terms
Loan Amount – Total amount of money you're looking at borrowing. This would not include the amount of interest you would be paying based on your interest rate.
Payment – The amount of money you have to pay each month (or every week or every two weeks depending on the payment frequency you choose) to pay off the loan.
Interest Rate – The annual interest rate for this personal loan. The interest is calculated for each period (every month, every two weeks, or weekly depending on the payment frequency you've chosen) on the remaining balance of the loan.
Number of Payments – The number of times you'll need to make loan payments on this loan. This could be a weekly or monthly payment, depending on what the amortization schedule determines.
Payment Frequency – You select how often payments are made. The options you can choose are a monthly payment (12 payments per year), bi-weekly (26 payments each year), or weekly (52 payments every year). Note: if you play with the numbers, you'll see that bi-weekly or weekly payments will pay off your loan more quickly than monthly payments.
Total Interest Paid – This is the full amount of interest you'll pay on this loan as long as you make all your payments on time, as scheduled, and you don't prepay any of the principal payments (like with a down payment on a vehicle).
Total Payments – The total amount of all payments on this loan amount, including all interest and principal payments. This amount also assumes that all payments are made as scheduled and no prepayments are made on the principal amount of the loan.
Find out how to get debt relief.
Get the help you need. Find the right option that will work for your specific set of circumstances - whether that means setting up an amortization schedule, negotiating an interest rate, discussing terms like principal balance and amortization, or just talking through different fees, we're here to help. Instead of endlessly looking through debt consolidation company reviews, let one of our experienced counsellors help you. If we can't fully help you, we'll refer you to an organization we trust that can or help you put together an action plan so you can get started on your next steps. Feel free to give us a call or chat with us online. We're here to help.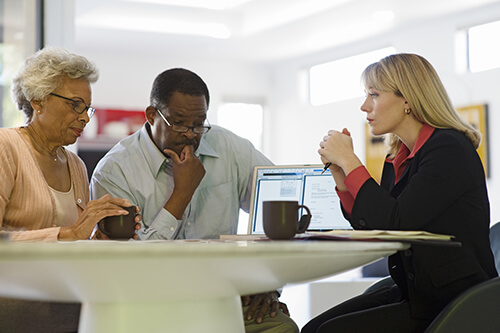 Getting Rid of Debt
We're happy to help you figure out your options. There are more than you might think.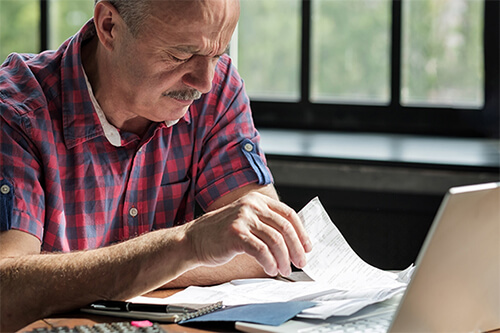 Loan Calculator
Find out how much you can afford to borrow and repay, how long it will take, and what it will cost.
Track Your Spending
An essential part of building a budget is tracking how much you actually spend. Here's how.
Was this page helpful?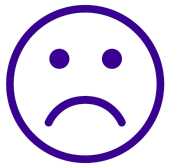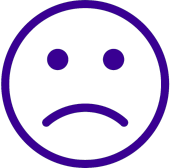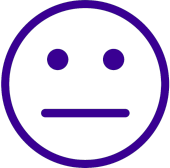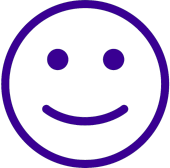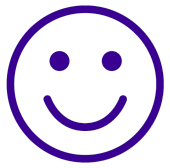 Thanks for letting us know.