How to Make a Personal Expense Tracker Work for You
by Stacy Yanchuk Oleksy
Before diving in to showing you how to make a personal expense tracker work for you, let's take a quick step back and look at the bigger picture to make sure we understand why we need one. Have you ever asked yourself – "where did all of my money go this month?" Or "how do I have more month to go but no more money?" Money disappears out of our wallet or bank account quite easily. Especially with the pay options we have available to us – cash, debit, debit/visa, tap, and paying with our smart phones. The question we need to ask ourselves is who is in the driver's seat regarding our money? Do I feel like I'm in control, hands on the steering wheel of my finances, intentionally driving where I want to go? Or is something or someone else in the driver's seat? Things that can "drive" our finances when we're not in the driver's seat can include our impulses, inattention to the small expenses ($5 here, $10 there), our debts and obligations, and of course, other people.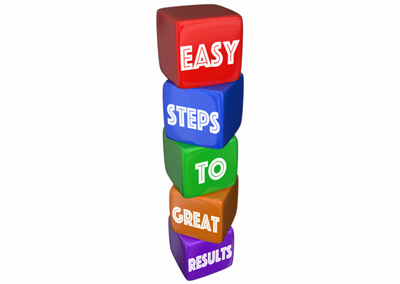 Two Promises We Can Make You Expense Tracking
The goal is for us to get into control of our money so we can create the life we want. And the easiest way to get into control is to be consciously aware of where our money is going. I'm going to promise you two things when it comes to tracking expenses – 1) it's more fun to spend the money than it is to track it; and 2) it is the only way to know where your money is going.
Think of a bucket; we're going to fill the bucket with water (income) and poke holes for our various expenses like housing, food, utilities, transportation, etc. But what we often forget about is the coffee we bought this morning (even if it is Tim Horton's), or the lunch we had to buy because we forgot ours on the counter, or that cute pair of shoes/sexy drill gun that we had to get because it was on sale. Even if we forgot about those expenses, the holes in our bucket still get added. So now we have water spilling out everywhere which leaves us two choices – either add more water (money) or start plugging some of the holes. We can only do that when we know what the holes are.
There are a variety of ways to track your expenses and the thing about budgeting and money management is that there are no right and wrong ways to do things, there are only things that work for you (or don't). If something works for you, keep doing it. If it doesn't, find another way.
Choose the Personal Expense Tracker That Works for You
You can kick it old school and track your expenses using pen and paper. You are literally writing down everything you spend money on, on a piece of paper every day. You can use one of the Credit Counselling Society's free daily expense tracker booklets. This is what I use – I leave it on my nightstand and before bed I open up my banking app, see what got spent and enter the information into the tracker. It takes two minutes tops! You can use various programs or Excel monthly expense tracker spreadsheets. And of course, you can use your smart phone.
Related: One of the best free budget planners you'll find, our personal budget calculator.
There are a few different ways to track your expenses with your smart phone. You can use a program as an expense manager that requires your permission to gather your spending information from your bank account. You should note though that it doesn't track cash and you may null and void your financial institution's protection so read your fine print. The other option is to manually enter your spending into an expense tracker app. There are a lot of these apps available so test the free ones until you find one that works for you. At the end of the day, best expense tracker app is whatever works best for you.
Common Obstacles That Get in the Way of Tracking Personal Expenses
Some obstacles that can get in your way can include:
"Do I have to do this for the rest of my life?" That's up to you. It's a great habit to get into but it isn't necessary to do it for all of your remaining days. You could track for a few months to see where you're at. You could track every few months. Or you could track when you feel like your plan is off track. Really, it's up to you. But remember, if you're asking yourself where did all of my money go this month, the solution is tracking!

"Do I have to write down everything?" Bad news – yes, you do otherwise what's the point?

"I'm scared of what I'll find out." Fair enough but without the information, where are you? Remember that great movie A Few Good Men where Jack Nicholson's character says to Tom Cruise's character "You can't handle the truth!" Yes, you can! It's just information. Think of yourself as an investigator and take a curious approach to your spending. "I wonder…" or "I'm curious…" takes the judgment out of the situation.

"I forget to enter my expenses." That's normal. You could consider setting an alarm or creating a ritual like before bed or when you first wake up, kind of like working out.

"I'm overwhelmed and can't do it." That's okay. Perhaps you could start by tracking your gas or groceries or entertainment for the month. And when you realize that it wasn't so bad, you can add another category or two.
Regardless of the type of personal expense tracker you use and how often you use it, using one is a great habit to get into. Think of it as stepping into the driver's seat of your financial vehicle – you're in control so make the most of your journey.