7 Tips to Fight the High Cost of Living and Deal with Money Problems
By Julie Jaggernath
Factors beyond our control are contributing to the high cost of living Canadians are currently experiencing. As everyone grapples with how best to handle their situation or money problems, a recent report highlights that almost a quarter of Canadians are cutting back on food money and eating less than they should.
To manage through these challenging financial times and balance the impact on grocery spending with higher housing and utility costs, it's crucial to focus on what you can do rather than on what's out of reach. Here are 7 tips you can implement right away: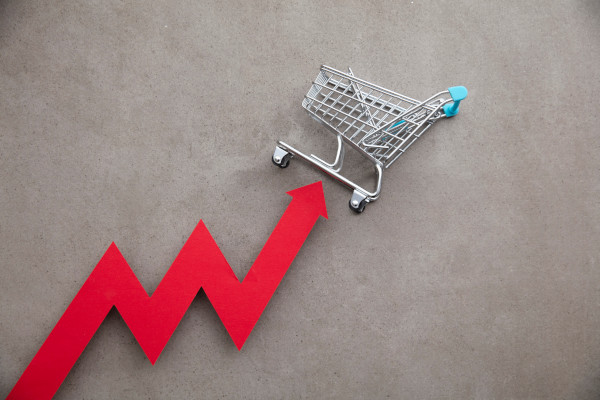 1. Get the Take-Out You Want at a More Reasonable Price
Take-out meals and eating out can add up to more than we realize each month. Cut those costs down by meal planning and shopping for groceries on a budget. If you still want to treat yourself or need a bit of a break from cooking, order only half of a meal and prepare the rest yourself. For example, feel like burgers? Skip the combo. Make a salad and prepare your own drinks at home. Feel like Asian food? Make the rice or chow mein and pick up the protein. The family is asking for sushi? Pick up the sushi but prepare a side of steamed vegetables yourself. And to save even more, stick with shopping for your own groceries rather than using a click-and-collect curbside pickup service.
2. Coffee, Tea, and Drinks Can Cost More Than Gas for Your Car – How to Save
Whether picking up soda or something slushy, steamy, or sparkling, many drinks cost more per litre than gas does right now! Save money on drinks by making your own sparkling water, bottling your own filtered water, and brewing your own coffee or tea. Stock up on reusable bottles and mugs. And for any adult beverages, skip the cooler; buy them and then chill them yourself.
3. Be Smart About Using Your Cooking Appliances – Preheat Economically
Save on electricity and gas when using your stove, oven, or grill. Preheat only the burners you're actually going to use. Consider buying a toaster oven or air fryer if you only use your oven for small dishes. Buying good used appliances can save even more. Be sure to prepare everything ahead of time before you start cooking. That way your burners or grill are not on longer than necessary. And if preheating your barbeque or oven, set the timer on your cellphone so that you don't end up heating the atmosphere.
4. Give New Life to Old Meal Ideas with Counter-Top Herbs
It can be a lot of work to plant a garden, or it might not be possible where you live. Rather than buying costly dried and fresh herbs at the grocery store, give your green thumb a workout with container and counter-top gardening. Plant simple-to-grow herbs that enhance your meals and save you money. Freeze extras when your plants are flourishing, for use later. It's a win-win for cooking at home and giving meals and sauces variety that might otherwise be unaffordable when meal-planning on a tight budget.
5. Wipe Out a Disposable Habit
Paper towels are pricy for what they are and now that the pandemic is winding down, it's time to shed an addiction to disposable towels. Invest in a stack of white washcloths and replace your rolls of paper towels with baskets of washcloths. You'll be running the washing machine anyways, so a few extra cloths to wash will hardly be noticeable. But be sure to keep a roll or two of paper towels stashed at the back of a closet for those messes that just need a disposable solution.
6. Move Into Your Mortgage Helper
While not a quick fix to a tight housing budget, if you own your home and have a secondary suite, loft, carriage or lane-way home that you're currently renting out, think about moving into it yourself. If you don't want to evict a good tenant, consider offering them the option to rent the larger space where you currently live if they can afford the higher rent. If you decide to occupy the space yourself, follow the rules in your province for evicting a tenant. During the notice period you give them, sell any of your belongings that you can do without, and find places to store what won't fit the smaller space.
7. Get Debt Relief to Eliminate the Drain of Money Problems
One of the biggest drains on your budget and overall wellbeing is debt. High interest credit card payments and increasing variable rate loan or line of credit bills, only add to the stress of already high living costs. Unfortunately, the effects of high inflation will be felt for years to come, so it's crucial to disaster-proof your finances before interest rates go up further. Learn about your debt relief options and look forward to a more stable financial future.