How to Start Planning for Christmas in July
by Julie Jaggernath
Christmas is coming! Ok, it's not worth sounding the alarm quite yet; it's still 6 months away, but time flies when you're having fun, and so does your cash. What are you doing now to make sure that you'll have some money saved for Christmas and winter holiday expenses? If you've never saved up for a large expense so that you could pay for it without credit, this is a great time to try
planning for Christmas in July
. Here's how:
Avoid the January Blues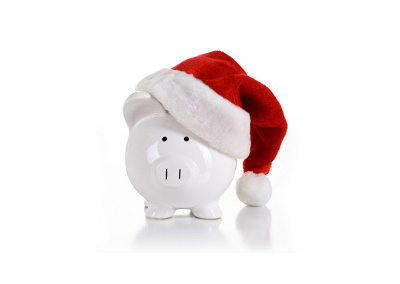 Think back to this past January – how did you feel when the holiday bills started rolling in? Were you surprised to see how fast all your spending added up to whole lot more than you thought? For many people, it takes so long to
pay off what they charge on their credit cards
that they hardly remember what they bought.
Set a New Focus for January to Motivate Yourself Now
Before you make a plan to start saving, how do you want to feel next January? Think about how you would finish this sentence: 
Instead of feeling like I have a debt hangover in January, I want to feel ______.
There are countless ways to finish this sentence. While being afraid of another debt hangover can motivate you in the short term, to keep yourself focused on your savings goal for the next 6 months, you need a positive motivation as well. Write down how you want to feel next January and post it where you can see it daily.
Decide How Much to Spend and Set a Savings Goal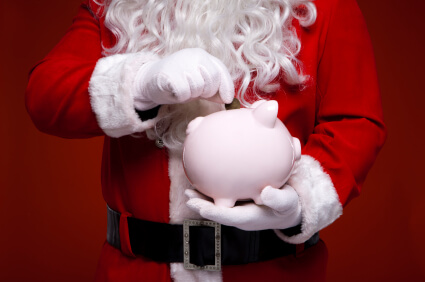 Look at all of your
holiday expenses
from last year and estimate what you will likely spend this year over the holiday season. Include everything – work parties, special clothes, event tickets, baby sitters, gifts, travel, food, alcohol, New Year's celebrations, winter fun, etc. Come up with a total. For easy math, let's assume your total is $1500. Now take your total, e.g. $1500, and divide by the number of pay cheques you'll receive between now and the end of the year. To be safe, let's assume that you're paid twice a month for the next 6 months for a total of 12 pay cheques. To make sure that you have $1500 set aside for spending later, you'll need to save $125 from each pay cheque for the next 6 months to achieve your savings goal. ($1500/12).
Make the Money Happen – Find Ways to Meet Your Savings Goal
If setting $125 per pay aside for the next 6 months sounds unrealistic, you get to make some choices to either spend less or find ways to meet your
savings goal
. The great thing about starting early is that there's time to make decisions and adjustments.
Check Your List, Twice
Look at your gift list and decide who you really want to buy for. Maybe this is the year to talk to family and friends about drawing names, setting a spending limit on gifts, or only buying for the kids. The holidays are expensive for everyone, so having a discussion early gets everyone on the same page and avoids disappointment.
Look for Deals & Celebrate Not Maxing Out Your Credit Cards
Next consider all of your other holiday expenses. By starting your planning now, you can look for travel deals early, comparison shop during fall sales, and find alternate entertainment for expensive New Year's parties. Celebrating after all, is about having fun with family and friends – not maxing out credit cards.
Increase Your Income to Meet Your Savings Goal
If you really can't trim your holiday costs, find ways to increase your income so that you can meet your
savings goal
. Pick up extra shifts at work, find a part time job or market your talents and abilities.
Lump Sums of Cash from Unexpected Sources
If working more isn't possible, find ways to generate lump sums of cash to top up your Christmas savings. Have a garage sale, sell unused furniture or vehicles, save your tax refund, bonus or commission cheque, or ask for gift cards for your birthday or special events to stores you shop at. Put the money you would have spent if you didn't have the gift card into your Christmas savings account.
Top Up Your Christmas Savings by Spending Less
A big way to save a little cash is to cut your expenses in other areas of your budget.
Track your spending
for a week or two and then look for ways to cut costs with expensive habits. Eating out, entertainment and if you smoke or spend a lot on alcohol or a hobby, are easy targets for spending less. While reducing your tobacco use may not be easy, reducing it by 25% might just let you save enough to go home for Christmas or buy someone special a little something extra.
Stash Your Cash – Open a Savings Account for Holiday & Christmas Expenses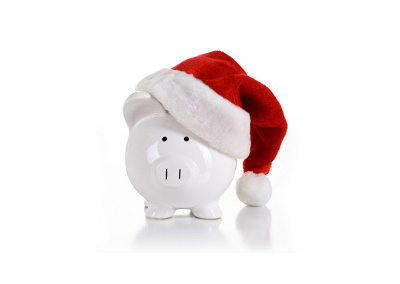 Once you've figured out what you'll be saving each pay cheque, open up a
separate savings account
so that you can set the money for Christmas and holiday expenses aside. As you starting seeing the balance in your account grow, you might be tempted to spend a little here or there. Make it hard to access the account so that you
don't sabotage your plan
.
Use Your 6 Months Wisely – Start Planning for Christmas in July
December seems like months away, and it is. But it's actually only 6 months away, so you can either take the next 6 months to start planning for
Christmas in July
, saving up for what you plan to spend…or you can take the 6 months after Christmas to try and pay back some of what you owe.
If you need a little motivation to get started, join a free webinar and hear what others do to prepare for Christmas in July and have a Christmas without credit.
Related articles:
12 Weeks and Counting… Are You Expecting Too?
30-Day Savings Challenge
Making an 8-Week Plan for Holiday Spending
<< Go back to the Blog main page