Debt Settlement Tips & Advice
Know the risks and consequences of working with for-profit debt settlement companies.
Debt Settlement Company

Scams, Warnings, and Tricks
In the end, many people end up viewing the actions of many for-profit debt settlement companies as little more than a debt settlement scam to trick people into signing up for debt settlement programs so that they can collect fees. Some of the common misleading tactics and tips on what to watch out for are below.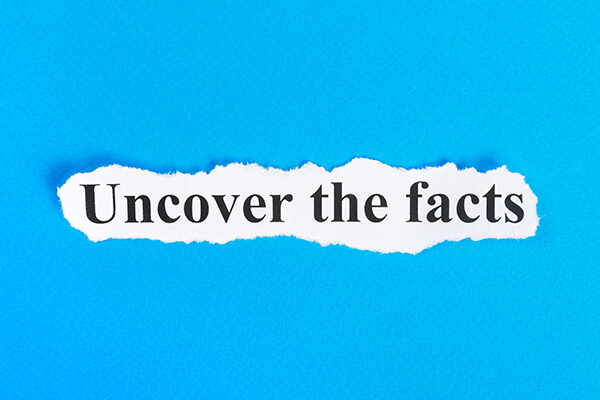 Misleading Debt Settlement and Consolidation Companies

Claim to Be Government Approved
Saying that a debt settlement program is "government approved" is very misleading. That's the same thing as a store selling "government approved" apples or toilet paper. The government does not approve debt settlement programs any more than it approves carrots and yogurt. Just because the government puts a few regulations in place for an industry does not mean that it approves what a business sells or how they sell it.
Related: More about why the government approved claim is misleading and what the government connection is to all debt relief programs
Stop Collection Calls & Negotiate Debt Settlements

Fallacious Protection From Creditors
The only thing debt settlement companies can do to protect you is to try to negotiate your settlements before your creditors take you to court. They can also suggest that you stop the collection calls by writing letters to your creditors and request that they only contact you in writing. Other than this, there is no legal protection for you if you chose to work with a debt settlement company. They also don't tell you that creditors can and usually will pursue you for full payment of your debts. If you chose to work with a reputable non-profit organization that creditors trust, then they are more likely to work with you and put off any legal action or collection activities.
Claim a Successful Track Record Solving Credit Card Debts

Bad Reputation
Any debt settlement company can "successfully" negotiate easy settlements for clients. Some people even do this on their own. However, just because a company has "successfully" negotiated "thousands" of settlements here and there does not mean that they have "thousands of successful clients." If someone has 5 credit card debts, but the debt settlement company only manages to settle with one or two, does this make a "successful client"? We don't think so. We believe that a successful client is someone who legitimately needs debt help, all of their debts are settled and then the client is given every opportunity to learn how to manage their finances better so that they don't end up in the same situation a second or third time.
They Say They Are Legal
Just because a debt collection company is legally licensed to operate in the United States doesn't mean that it is licensed to operate in Canada. Most American for-profit debt settlement companies are not licensed in Canada. Most provinces require debt settlement companies to obtain a "debt poolers license". However, many American debt settlement companies are avoiding this legislation by never touching their client's money directly. They get their clients to save up their own money and then send a bank draft to their creditor once a settlement is negotiated. However, these companies will still debit their clients accounts for up to four different types of fees.
Premature Debt Settlement Fees

Provincial Consumer Protection
The problem with dealing with an unlicensed debt settlement company is that you have little to no recourse if things don't work with them. Their contracts also typically allow them to collect fees from their clients without providing any service in return. If you sign up with one of these companies make sure you read your debt settlement agreement carefully. Do they make you any promises or guarantees of service in exchange for the fees that they will charge? If they are going to charge you fees and then not promise to deliver specific results, why would you work with them? Reputable organizations will only charge a client after a settlement has been completed. You can easily check with your province's consumer protection office to see if a company is licensed to operate in your province.
What Do Other People Say About Their Debt Settlement Program and Services?
Any debt settlement company can portray themselves and their services as being they world's best kept secret, but what do other people say who have dealt with them?
Check out the Better Business Bureau. What is the company's rating? Can you trust a debt settlement company with an "F" or "D" rating? The Better Business Bureau has even publicly warned Canadians about some debt settlement companies.
If the company claims to have a Canadian office, then check it out. On Google Maps you can switch to street view and check out an office in a distant city. A company may claim to have an office in a certain city, but it is really only a post office box with numerous other companies using the same address.
Another thing to be careful of is that a number of debt settlement companies use different names from time to time. So if you can't find much information on a company, it could be because it is using a different name now. A lack of information about a company online should probably be viewed as red flag.
There are also known risks with a debt settlement, like a negative impact on your credit rating. Protect yourself and become informed on why a settlement may not be right for you.
Having trouble with your debts?
We can help. Give us a call at 1-888-527-8999 or send us a quick note to call you back and we'll be in touch to answer any questions you may have about debt. We'll help you find a solution that works best for you.
Why Talk to Creditors?
When you're in debt, your creditors can help you. But communicating with them effectively is key.
Debt Settlement Dangers
Working with a for-profit debt settlement company can cost you. Here's what to watch out for.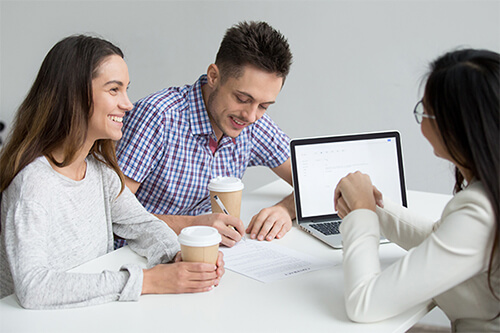 Credit Counselling
Are you curious about what credit counselling is or how it works? Here's what you need to know.