The Early Warning Signs of Financial Problems
Financial problems can seem to creep up on us out of nowhere. It's always surprising how so many people seem to be doing fine with their finances and then within a fairly short amount of time they encounter serious financial difficulties. Many times, the truth for a lot of people who find themselves in this situation this that they were unable to recognize the first signs that there was a problem or take action to do something about their situation until it was too late. With really easily access credit in Canada, high levels of personal debt, and an uncertain economy, a lot of people are at risk of going through money problems or debt problems in the future and aren't in tune with the true state of their financial situation.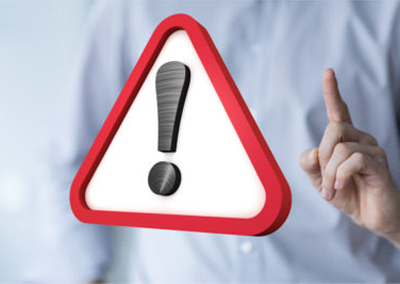 What to Watch Out for – Signs of Financial Problems
If you're feeling uneasy about your finances, is often one of the first early warning signs of financial trouble. It may be hard to identify the cause of the worry you're experiencing but the fact that it is on your mind is enough of a reason to look into it.
To help you figure out if you're vulnerable, here are a few telling signs that can reveal the early stages of financial problems:
You freely use your debit card presuming money is available but you're not always correct
You regularly use your credit card in place of your debit card or cash for normal expenses
You only pay the minimum amounts needed on your credit cards
You do not have a spending plan or budget to keep your expenses in line
You sometimes find yourself spending more than you earn
You barely have any savings available to handle seasonal or annual expenses or emergencies
You find yourself counting on your overdraft or line of credit to handle your expenses for the month
You have withdrawn money out of your RRSPs or TFSAs to manage urgent financial situations
5 Warning Signs that You Might Have Too Much Debt
If you have a partner or a close friend you trust, run this list by them and ask them if they think you're doing any of these things. Have an open and honest conversation about your financial situation. If it seems as though two or more of these warning signs apply to your situation, then it's time to take a hard look at your overall financial picture and how you are handling your finances. Even though it's easy to find someone or something to blame, this doesn't help the situation. If you have a partner, blaming them can just cause problems because it's really hard to make progress as a unified team if you're blaming or fighting with each other.
Overcoming Financial Difficulties Through Budgeting, Paying Down Debt, & Setting Goals
While you may feel a little apprehensive at first, the best way to make progress and deal with your finances is by focusing on each aspect of it one step at a time. Get started by seeing where and how you spend money. Lots of people find it's easy to use a small notebook expense tracker or app on their smartphone to track all of their expenses and to also figure out their annual or seasonal expenses. When you are sure that you have worked out all of your expenses, you can move to the next step and come up with a household budget or plan for your spending that includes:
All sources of income coming into your household
Monthly expenses
Monthly amounts to be put in a savings account for annual and seasonal expenses
Debt repayment
Personal savings
If you've never made or followed a formal spending plan before, it might take a bit of time to become accustomed to it. Be aware that the ideal way to setup and follow a spending plan is to get buy-in from everyone in your family – including your children if you happen to have children. A spending plan isn't carved in stone, it can change, and you are going to need to modify it as your situation changes or if you see that you need to adjust things.
Once you have a good feel for the essentials of budgeting, shift your attention to identifying your future financial goals such as making progress towards paying off debt. If you find you have difficulty getting started, putting together a realistic budget, or figuring out the best way to pay down debt, one of our accredited Credit Counsellors would be happy to help you.
Help With the Early Warning Signs of Financial Trouble
Procrastination is one of the top reasons why a lot of people find themselves having financial problems. They knew things weren't going well from a financial standpoint. They may have seen the initial warning signs but weren't sure exactly what to do or how or when to begin. We can help you with this. Make an appointment to speak with one of our Credit Counsellors, they'll help you put together a realistic budget and a plan to get things back on track as quickly as possible. They even have access to debt relief and debt management programs if you need some extra debt help. With whatever you decide to do, get started right away. The sooner you act, the better off you'll be.