Find out the options that you have and the help that is available.
Get Debt Relief in Newmarket, Ontario & Eliminate Debt with Solutions, Options, Programs & Services
Credit card debt reduction and how to get out of debt: Settling what you owe, debt management, debt forgiveness letter, debt consolidation and more.
You need debt help in Newmarket, Ontario with a solution that really works. Some ads make dealing with your debts sound easy, but it's not one-size-fits-all. Let us help you find the right option for you. In Canada there are many ways to deal with debt.
You might not know which solution to choose when you look at all of the options that can help you with your debts.
Do your research, read online reviews or ask a well-regarded non profit credit & debt counselling company for help.
Dealing with Debt Stress is Difficult – We Can Help
Let us help you get rid of stress and money worries in your life. If you lose sleep thinking about your debts, your credit cards are maxed or you're not sure if you can pay all of your monthly bills, you need a solution that won't get you deeper into debt.
Regardless of your situation, there is hope that you can be debt free. Your bank might have turned you down for a consolidation loan, but it is still possible to get back on track with your credit cards and debts. We're here to help you.
Get started right now by speaking with one of our friendly Credit Counsellors. All you need to do is call us to make an appointment or ask just ask us some questions. Our appointments completely confidential and free of charge, and all of our Counsellors are friendly, professionally trained, and non-judgmental.
People We Helped Interviewed by the News Media
Occasionally, the news media will interview one or two Canadians we helped who are comfortable with publicly sharing their stories. Here are several of these experiences with the Credit Counselling Society.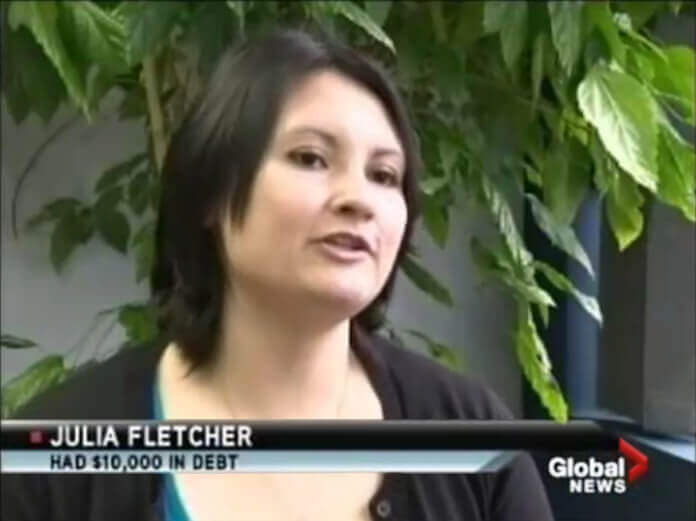 Global TV interviews Julia Fletcher after she eliminates her debt with zero interest & avoids bankruptcy with help from the Credit Counselling Society.
See Story Now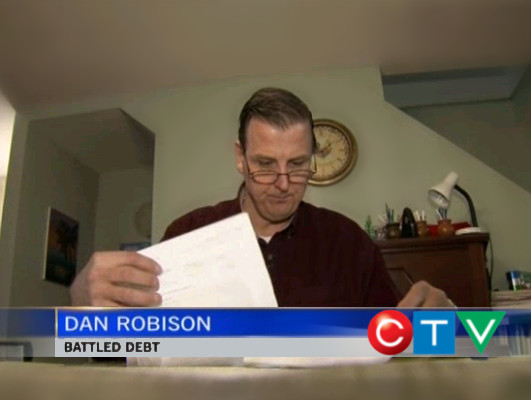 CTV News reveals how Dan Robinson paid off $30,000 in debt with no interest with the help of the Credit Counselling Society.
Watch the News Story
Global TV speaks with Charis who has nearly paid off $67,000 in debt on 13 credit cards with help from the Credit Counselling Society.
Watch