Consolidating Credit Payments, Solutions and Counselling Services – Form an Alliance With Us to Take Care of Your Debt
Credit counselling services and consolidated debt management programs will help you avoid bankruptcy and achieve total debt freedom.
Have you been consolidating credit payments with a loan or line of credit, but you're still struggling with debt? Do you and your partner need help figuring out how to pay down maxed out credit cards? Maybe you just want a united way to manage household bills better and get debt relief. If you have a gambling problem, a shopping or retail therapy addiction, or have issues with money management, we have debt care solutions that you might not know about.
Our Debt Counsellors Will Help You Find Solutions for Your Financial Problems
Professional Canadian credit counselling services have friendly debt counsellors who are happy to answer your questions, provide information and give you guidance for free and without obligation; these are key pillars of what they do. They really care and want to help you find solutions for your financial problems, become partners as you become debt free – not give you quick-fix credit solutions that can hurt you later. If you want to look forward to total debt freedom and a better financial future, contact us now; we're here to help you.
Why Should You Get Help with Your Debt Problems Sooner Than Later?
Debt problems can happen to anyone, so try not to feel ashamed or embarrassed by your situation. It's better to ask for help than to keep worrying and having sleepless nights. In fact,  the longer you wait to get help, the less debt solutions and options you'll have available to you.
Below are some example situations about the kinds of financial problems people face and why they may ask for help from credit counselling services with their debts and money:
When Your Home Can No Longer Lend a Hand (Home Equity) – Getting Credit in Canada
I'm an exbanker and after retiring, we splurged a bit while still helping our kids and their families. Before we knew it, we maxed out our line of credit and used up all of our home equity. While it lasted, it was so easy to get credit. In Canada there are companies that lend you money without really checking how you get your pay cheques. My partner worked in a BDO (Business Development Office) in our community and she couldn't believe how easy it was. What a relief that the real estate market was kind to us and we were able to downsize our home to get out of debt, but we know that not everyone is so lucky. Now we use a budget to keep us on track and out of debt. ~ David
You've Got to Know When to Fold'em If You're Playing Farber Poker – In Debt from Gambling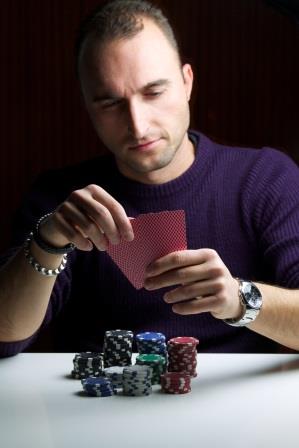 My boyfriend didn't know he had a gambling problem until he had no choice but to declare bankruptcy. He always thought he'd get lucky, just like his idol…his poker buddies even made jokes about it and called it having "a farber hand" when he bet it all. But the joke was on him when the associates from the 4 payday loan stores and collection agencies didn't stop calling and his wages were garnished. He made good money; if he'd have gotten help sooner, he wouldn't have had to go bankrupt. ~Marcie
Finances Get the Failing Grade – Managing Money & Credit Better, Avoiding Impulse Shopping and "Retail Therapy" Addictions
I finished university and was lucky to get a great finance job right out of school. I was so happy to be living the life I always dreamed of – driving a new car, eating out, owning a nice apartment, buying stylish Sklar Peppler furniture, traveling, having a wardrobe others envied; until I lost my job and my dream when the finance world came crashing down. When I woke up and recovered from the bumps and bruises, mostly to my ego, I realized that with all my education, I had no idea how to manage money. I moved back home, paid off my debts and got back on my feet. It wasn't easy, but I learned how to manage my money better along the way. ~Ellen
We Will Help You Create a Plan to Manage Debt – Debt Solutions Program
There's no one-size-fits-all debt solutions program. If you think that consolidating credit payments is the best way for you to pay off what you owe, let us help you to review all of your options so that you can make an informed decision about what will work best for you. The true test is the sands of time – in 5, 10 or 25 years, what you do now should have a positive impact on your financial future. Every situation is unique and your circumstances might be nothing like the examples above, but that doesn't mean you don't need help.
The Credit Counselling Society – Trusted and Reliable Debt Care Organization with Friendly, Qualified Counsellors
The Credit Counselling Society is a registered, licensed and accredited non-profit agency and we want to help you. There are a lot of options that might work for you, including consolidated debt repayment programs. We want you to know that you can turn to us for trusted and reliable help, rather than forming an alliance with someone who doesn't have your best interests at heart. Credit counselling will help you get back on track with your debts and on with your life. Contact us now; you'll be glad you did.