Tips to Avoid Spending a Scary Amount This Halloween
Don't let the spooky season strain your budget

By Monika Ritchie
The spooky season of Fall and Halloween in particular hold a special place in our hearts. Some surveys have even found that almost half of Canadians say that Halloween is their favourite holiday. Whether you're a fan of the pumpkin-flavoured beverages, the creepy decorations, or the delicious treats, there are so many things to love about this time of year – but the amount we spend on it is not one of them.
Halloween is a great example of special occasion spending, where our budget boundaries go out the window during a holiday or special event. To help avoid a truly terrifying, budget-busting, overspend this year, here are tips to slash costs this Halloween.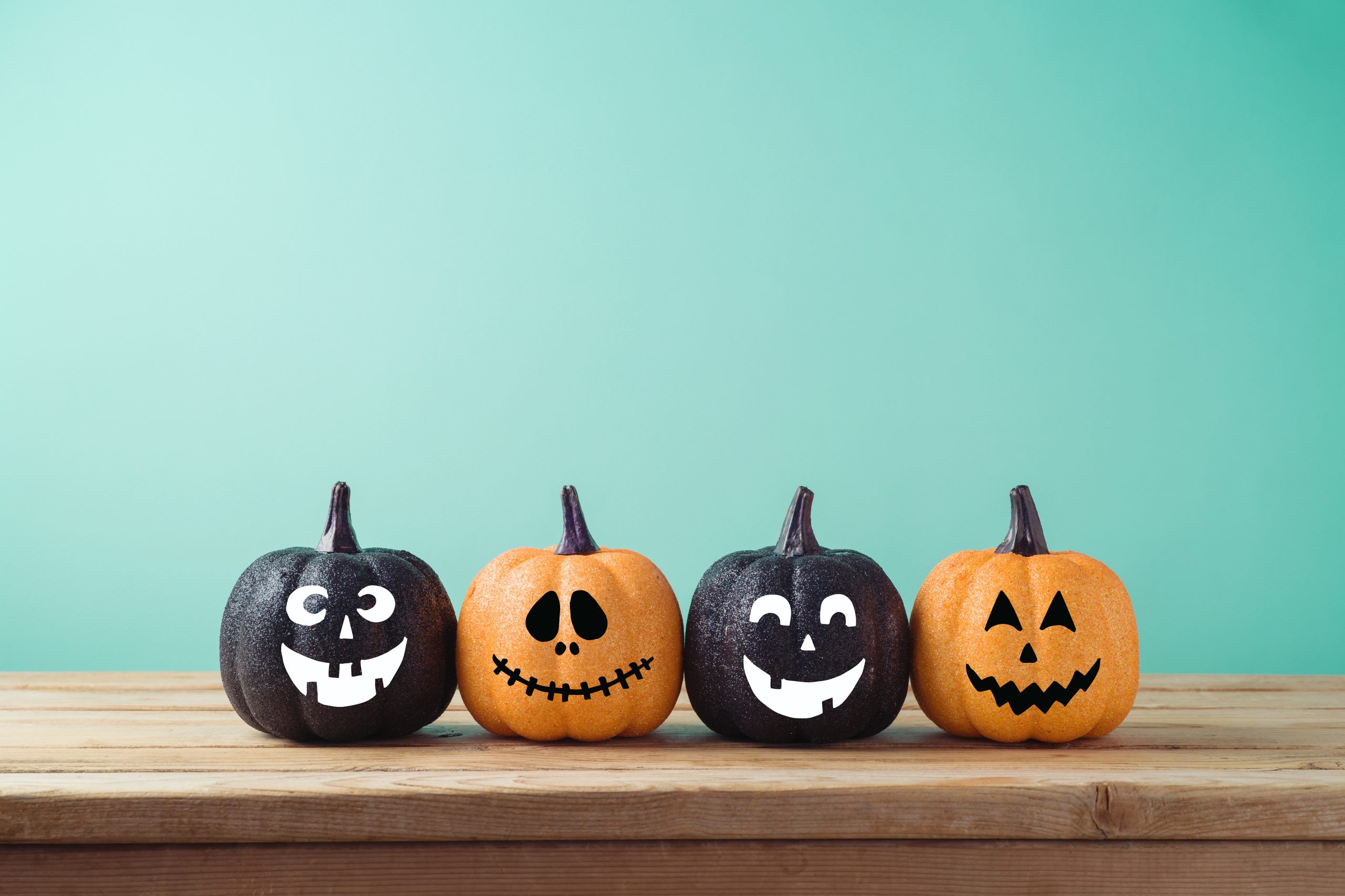 Find A Frightening Yet Frugal Halloween Costume
Much of our Halloween spending goes into costumes. Some reports have found that, on average, Canadians spend about $35 on their costume. That may not seem high, but if you're buying for yourself and the rest of your family, it can add up fast; especially for something that will only be worn once. It can help to think outside of shopping and purchasing when it comes to costumes. Start with things you might already have at home. If you save your Halloween costumes from years past, start with those. Even if you don't want to "repeat" a costume, you're still likely to find useful pieces and accessories to help you get started. If you're being creative, quirky jewelry, unique accessories, and even that decades-old bridesmaid dress, can all inspire a one-of-a-kind costume idea for little to no money.
 Have A Budget-Friendly Halloween Costume Swap
Want to cut costs even further? Talk to your friends, family, colleagues, and any other Halloween enthusiasts, about getting together for a budget-friendly costume swap. Not only is it a fun and sustainable way to share, reuse, and repurpose previously worn costumes, but you could also come away with a new (to you) costume that didn't cost a penny. If you're really excited to purchase something for the holiday, browse second-hand or used clothing stores. They can be a treasure trove of creative, one-of-a-kind, and (usually) inexpensive clothing, accessories, and décor. Just make sure you shop with a list and only buy what you need.
Tips to Avoid Impulse Spending
Host A Spooky Halloween Potluck Party
There's nothing better for getting into the Halloween spirit than a party, complete with spooky snacks and creepy décor. If you're hosting this year and want to avoid the high cost of food and drinks, encourage people to bring a spooky dish – potluck style. When it comes to drinks, encourage your guests to BYOB. As for your own homemade spooky treats, check out Pinterest for some truly terrifying and tasty Halloween-themed recipes. And speaking of food, don't forget everyone's favourite Halloween treat, candy!
Tips to Help Fight the High Cost of Living
Save the Candy for the Trick or' Treaters
Before the Covid19 pandemic slowed things down, nationwide, we spent $560 million on candy in (pre-pandemic) October 2017. Candy is a crucial part of Halloween celebrations, but it can get expensive. And while Halloween seems to give many of us an excuse for an extra treat or two — as with most things — moderation is key. If you're one of those individuals who's tempted to buy an extra bag or two of candy a few weeks ahead of the big day, try to avoid the temptation this year. By the time Halloween rolls around, you're likely going to need to buy another bag of candy. Save yourself from the horror of a sugar coma and broken budget. Buy just enough for what you need and buy it close enough to the day that you're not tempted to snack on it in the meantime.
Save on Halloween Décor by Practicing 'Less is More'
With spooky Halloween décor, pumpkins, candles, and accessories littering the store aisles this month, and the excitement of your (or your children's) favourite spooky holiday, it can all add up to a lot of emotional spending. It can be tough to focus on a 'less is more' mindset, but it will help you avoid overspending.
There are relatively inexpensive options for Halloween decorations that won't break your budget and can often be reused or repurposed for next season. Changing your regular lightbulbs out for red or blue ones can make a huge difference to the atmosphere of a Halloween party – just remember to change them back when your party guests have gone home! Consider sustainable and reusable materials to decorate with, such as sheets, drapes, vases, candle holders, etc. You or your guests will likely have many of these items at home, so you won't have to spend money or create unnecessary waste with your decorations.
It can be a fun and rewarding challenge to approach a normally expensive holiday like Halloween, in a more budget-conscious way. Not only will you get to discover the fun and simplicity of 'less is more' but, the lack of strain on your budget might make this your least "scary" Halloween ever.
Five Tricks to Keep Your Cash Safe – From Yourself
Are Your Finances 'Scary' All Year Round? We Can Help You Deal With Your Debts
Many of us enjoy getting a little scared this time of year, but if "scary" is how you describe your financial situation, it might be time to get some expert help. An accredited, financial counselling organization like ours can provide the information, resources, and options best suited to your situation. We'll even share our scary good money management ideas to help you get out of debt and back on track sooner than later. Our appointments are free, confidential, and non-judgmental, so don't be terrified to contact us for more information.