How Does Bankruptcy Work? Steps 1-10

Overview of the Bankruptcy Process or Procedure in Canada 
Learn the basics about how bankruptcy works in Canada with this guide. Find out about the rules and process of how to file or apply for bankruptcy in order to eventually be discharged.
The bankruptcy process in Canada (declaring bankruptcy) is a big step and not one to take lightly. Once you assign yourself into bankruptcy, it is extremely difficult to change your mind.
Do yourself a favour and make sure that you have explored alternatives to bankruptcy before you decide to go bankrupt. Applying for bankruptcy will impact your life in many ways. No matter how difficult your money problems may seem today, something this important with long term consequences that you might not be fully aware of, is worth considering carefully.
The 10 Steps Involved When You File for Bankruptcy

What Happens When Filing for Bankruptcy
Common Questions About the Bankruptcy Process
Bankruptcy and Income Taxes
Part of the bankruptcy filing process includes your trustee filing your income tax return for you. If you did not file a tax return for the year prior to declaring bankruptcy, your trustee will do that first. Then they will file a return for the period of January 1 until the day prior to you filing for bankruptcy. Any refunds or tax credits from the government will be sent to your trustee and form a part of your estate. Find out more about bankruptcy and income taxes from CRA (Canada Revenue Agency).
Contact Us for More Information About the Bankruptcy Process and Alternatives to Bankruptcy in Canada
If you're
struggling to pay your debts
and need more information about
bankruptcy alternatives
and the
bankruptcy process
, a credit counsellor can answer your questions and provide you with guidance and information so that you can make an informed decision.
Note: This summary of the steps involved in the personal bankruptcy process is based on information from the Office of the Superintendent of Bankruptcy website.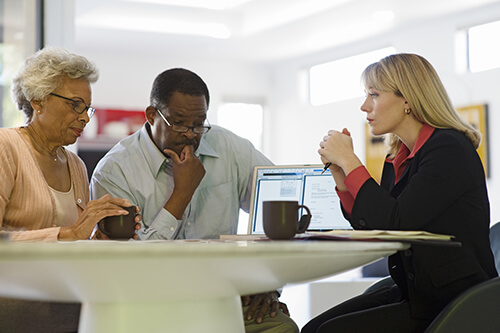 Getting Rid of Debt
We're happy to help you figure out your options. There are more than you might think.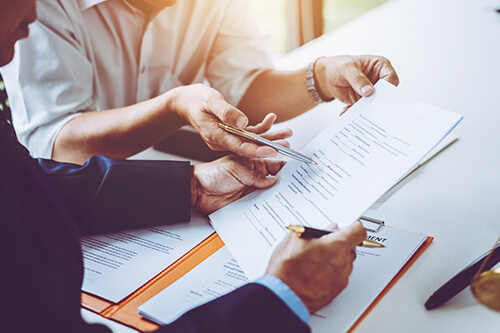 Insolvency Options
Canada has 2 insolvency options, a consumer proposal or bankruptcy. Find out how they stack up.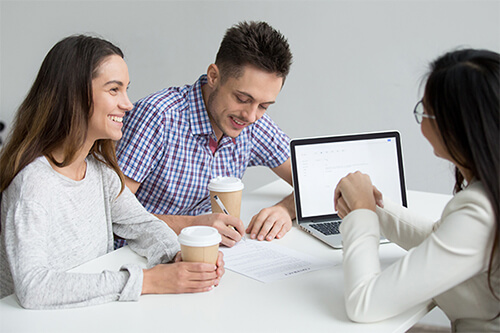 Credit Counselling
Are you curious about what credit counselling is or how it works? Here's what you need to know.